Smart System Aliver Rooflights
Let light flood into your home with Smart System Aliver Rooflights
Do you want more natural light in your home? An Aliver rooflight can be the perfect solution to brighten a space and help it feel brighter and more welcoming – allowing you to make the most of natural light for longer in your home – helping to reduce energy bills and help your home feel more spacious.
A roof light helps to create the illusion of a larger space and can make the smallest of spaces feel less claustrophobic by opening out the space above. They can be suitable for a range of environments such as an extension or loft conversion as a stylish addition to enjoy all year round.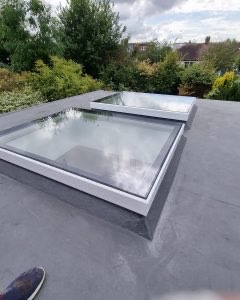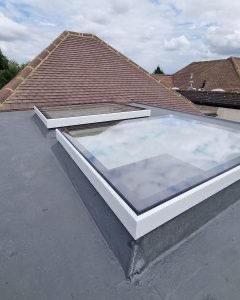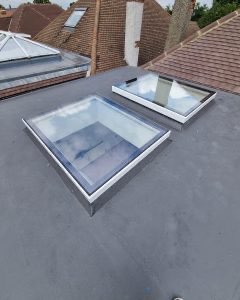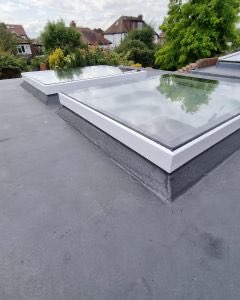 Why choose an Aliver Rooflight?
Smart System Aliver rooflights are a fixed, flat roof window bringing contemporary style to any home. They are designed to provide brilliant thermal insulation, light transmission and noise reduction and can be fitted with either double or triple glazing.
Its stylish frame is made from aluminium with a concealed fixing system that allows for fast and easy installation. The design allows for glazing to be easily replaced without disturbing or removing the frame – so you can ensure longevity as well as a cost-effective solution.
Bespoke rooflight design
We manufacture the Aluminium roof lights right here at our premises, so you can be confident that your Aliver rooflight system will be designed to your specifications of size and colour. They will then be finished with a marine grade powder coat as standard and can be available in single or dual colour.
Available colours include shades of grey, white, off white, cream, red, green, blue, brown and black so you'll be able to find a suitable solution to match your home and fit in seamlessly.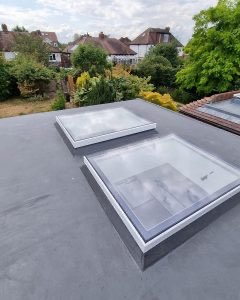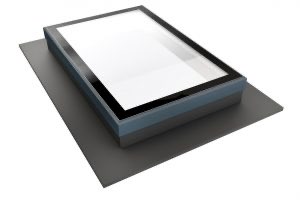 Security and style from Smart System Aliver Rooflights
As well as benefitting from natural light and luxurious style from your Aliver rooflight system, you'll also be able to feel confident about the security of your home thanks to the strong aluminium frame and toughened glass – helping your home feel open without ever compromising on security.
Whether you want to bask in the summer sun, watch the rain fall, the snow settle or the stars shine, make an investment that will stand the test of time and style with Aliver rooflights.
Call us today to find out more about Smart System Aliver rooflights and discuss what options could work for you.
What are the benefits of natural light?
Smart System Designer Doors are designed with security in mind, incorporating smart locking mechanisms to keep your home secure.
Natural light has lots of benefits for our health and wellbeing, helping the body to produce vitamin D as well as improving our circadian rhythm and sleep patterns. It also helps us to focus and get more done – which is ideal if you're working from home. But best of all, natural light can make you happier! With more of us working from home, it is important our space feels open and freeing. That's why natural light is an important consideration in the workplace as it aids productivity and helps reduce headaches, eyestrain and blurred vision. So not only would you be making an investment for style but for your wellbeing too!
Do Smart System Aliver Rooflights provide insulation?
Smart System Aliver Rooflights are designed to be thermally efficient and keep the heat in or out depending on the time of year. This will ensure your home is thermally efficient and you won't risk impacting the environment or losing any heat by installing the rooflights in your home.
With rising energy prices, ensuring your home is as thermally efficient as possible is important to help keep energy bills low. The high quality rooflight design also ensures your rooflight is thoroughly weatherproof and will stand the test of time and continue to look perfect.
How quickly can Smart System Aliver Rooflights be installed?
Use our door design tool to create your ideal door customised to your taste and needs. You can choose design, colour, hardware, security and glazing to make your door unique to your home.
Use our design tool to select your colour, size and style to order your bespoke Aliver rooflight system. Once your order is placed, manufacturing can begin and we'll aim to have your rooflights manufactured and installed as soon as possible. Get in touch with us to talk about your options and arrange for your rooflight installation. We're happy to answer any questions you may have and provide advice and find the right option for you.