Bespoke Installations
When you choose Surbiton Glass for your home improvement project, you can look forward to made-to-measure products, installed by our highly skilled team. Our double glazing products are available fully customised, unlike many of our competitors. We appreciate that your home should be uniquely yours.
We have made significant investments in our own fabrication equipment. since we can fulfil customer orders faster than other companies since we can manufacture many of our double glazing items on-site.
You can guarantee that your new home renovation will precisely suit your home by offering products that can be completely customised. Properties are all different, just like their homes. Additionally, by making all of our goods to order, we massively reduce the chances of installation-related issues!
Stunning Projects
Our double glazing's durability matches its appearance, incredible. It is just one of the things that make our consumers adore them. We think that homeowners should be able to upgrade their houses with windows and doors that last for many years and still look great while performing just as well! Our double glazing house renovations are a wise investment in your home because of their endurance.
Why our installations provide homeowners with unparalleled longevity is no secret. It is simply because we manufacture our bespoke glazing items using premium materials and skilled craftsmanship.
We provide more than just high-quality products made with professional skills. The calibre of our installation procedure is another thing that distinguishes us. Our installation teams are made up only of professional, knowledgeable installers. When you choose Surbiton Glass for a high end double glazing solution, you can look forward to beautiful products installed with minimal hassle.
Improve the Performance of Your Property
Our double glazing products are fiercely thermally retentive, which is one of their main advantages. This translates into the ability to increase the energy efficiency of any building they are installed in, which is just one of the many reasons why our clients in Weybridge and the surrounding areas love them.
Due to the recent increases in energy prices, property owners – commercial and residential – have never been more motivated to assure the energy efficiency of their buildings. Our products' sophisticated, cutting-edge glazing is very good at keeping heat inside a property.
As a result, you can anticipate relying less on central heating to keep your home at a comfortable temperature during the cooler months of the year, which will help cut down on your energy costs.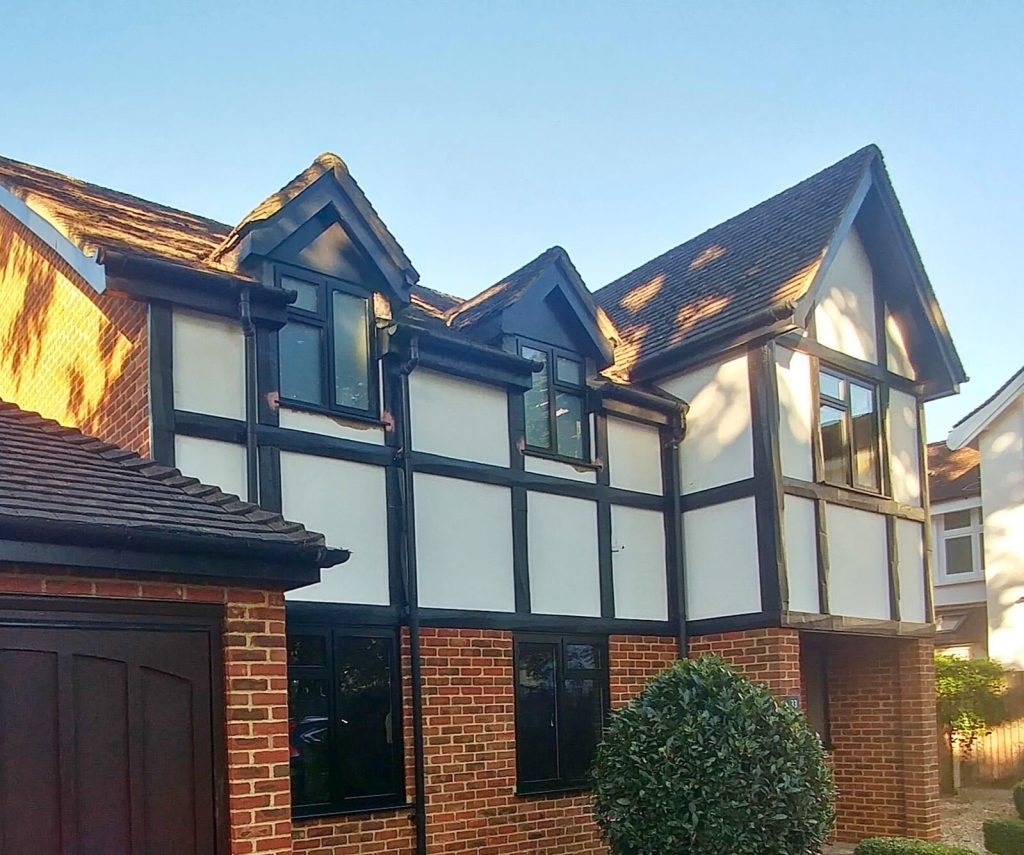 "Very professional from start to finish. I asked for a quote which was organised immediately. The timeline was exact and the work carried out very professionally. I was delighted with the overall result."
Mr & Mrs Parsons
Thames Ditton
Double Glazing Prices Weybridge
If you're a property owner, an interior designer or an architect looking for truly stunning high end glazing solutions, choose Surbiton Glass. We have been working in Weybridge, as well as across London and Surrey for many years. Our service is unrivalled in terms of product quality, installation process and after-sales care.
Get a totally free, no obligation online quote today by clicking here!